Compost Testing
IAS Laboratories use OXITOP CONTROL UNITS to provide AT4 testing. This test is significantly important in the waste sector for monitoring requirements and Waste Licence criteria.
We also carry out a diverse range of testing on compost including Heavy Metals, Nutrients, Organic Materials and Bacteria.
IAS Laboratories are proud to be Members of Cré the Compost & Anerobic Digestion Association of Ireland.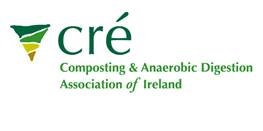 For More information, please visit: